The term "hot girl walk", originally coined by TikTok user Mia (@exactyliketheothergirls), has become almost inescapable on the internet. Like most things that originate on TikTok, the Hot Girl Walk had a meteoric rise to fame, and the original "rules" that surrounded the Hot Girl Walk are simple:
Walk four-ish miles outside
Only think about the following:

How hot you are
What you're grateful for
What you want to achieve
Since the original video was posted, the Hot Girl Walk has been adopted and adapted by other creators and users, stripping away the rules and leaving just the idea: use walking as a way to get in tune with your thoughts or the world around you, while working on your physical and mental health in an easy, non-committal way.
What makes the Hot Girl Walk so successful?
Social media thrives on perfectionism and aesthetic appeal, and this commitment to broadcasting a perfect life is exactly the reason that fitness influencers can't compete with the widespread success and adaptability of the Hot Girl Walk. Originally meant to be inspiring, fitness influencing has often caused active lifestyles to appear unapproachable and unsustainable, making them ultimately unattainable for most regular people. Many of the routines require equipment, skill, or access to a gym and the meal plans can be expensive and limiting. The success of the Hot Girl Walk lies in its simplicity and customizability: if you're walking, you're doing it right. The Hot Girl Walk is liberating, acting as a free, no-commitment-needed workout that, at the very least, gives you some time to reconnect with your thoughts and get some fresh air. It is a blatant "F you" to social media perfectionism and proof that realism and authenticity are dominant players in the social space.
How the Hot Girl Walk continues to grow
One of the biggest differentiators of the Hot Girl Walk, compared to other fitness trends, is the community-minded aspect. You can Hot Girl Walk alone just as easily as you can Hot Girl Walk with a group of 30 strangers who live in your city and are looking to make new friends. Walking groups can be found on all social platforms, encouraging anyone to meet at a designated location and walk, chat, meet new people, or explore the city. New York based fitness-guru Brianna Joye launched City Girls Who Walk, a weekly walking group in New York, offering participants the chance to 'meet new life long friends' while safely walking through the city. Locally, Katie Coult has coined the Marina Girl MILF Manifestation Walk, where walkers can speak their dream lives into existence while walking through the nicest neighborhoods in San Francisco. Lifestyle influencer and model Hannah Meloche has a Spotify playlist called "hot girl walk" with over 39,000 likes, despite only being 33 songs long. Creators on all platforms are finding ways to make the Hot Girl Walk their own, while inviting followers to join their unique community. Because the concept of the Hot Girl Walk is so simple, it can be executed by anyone, anywhere, making it rich with possibilities for engagement and expansion.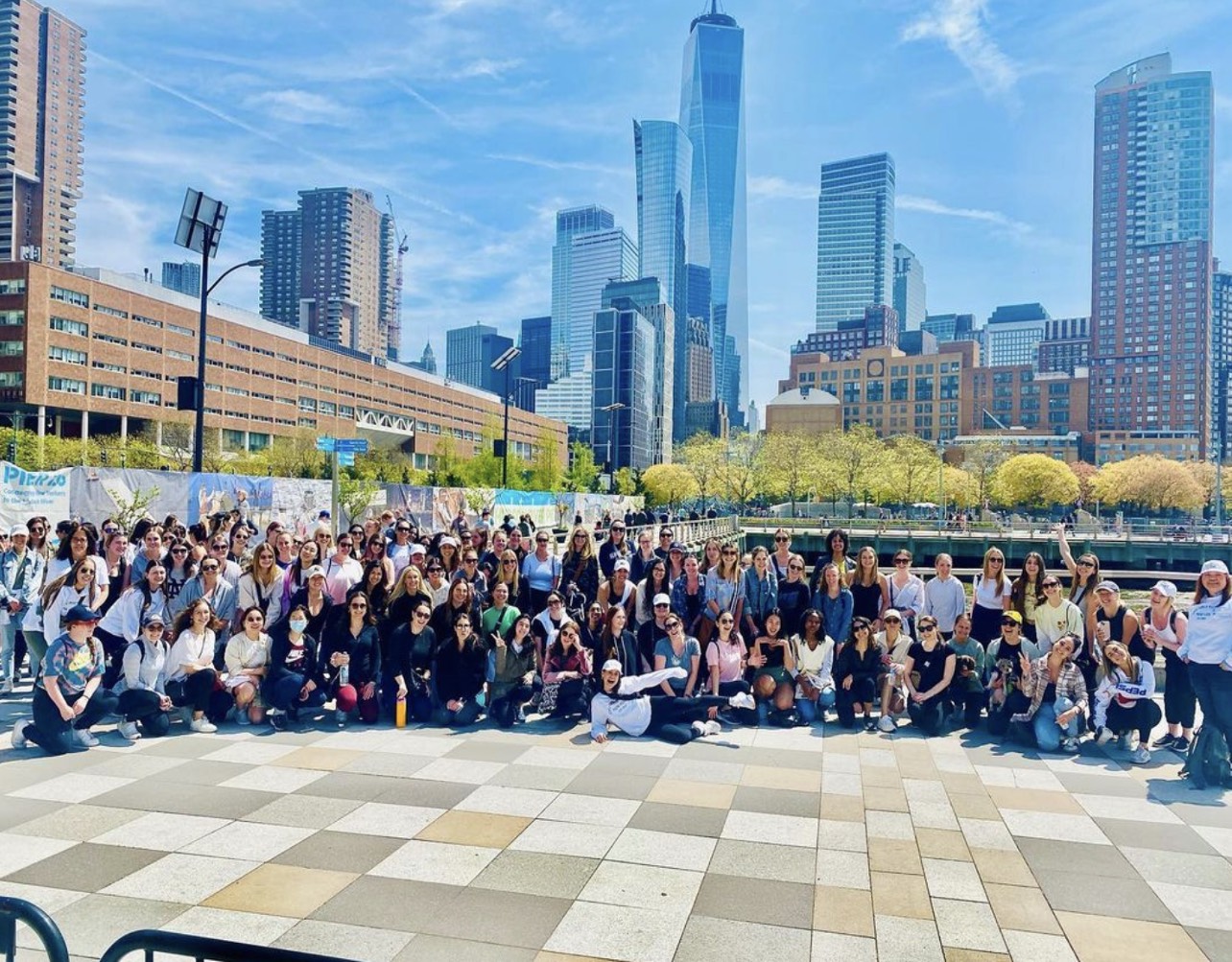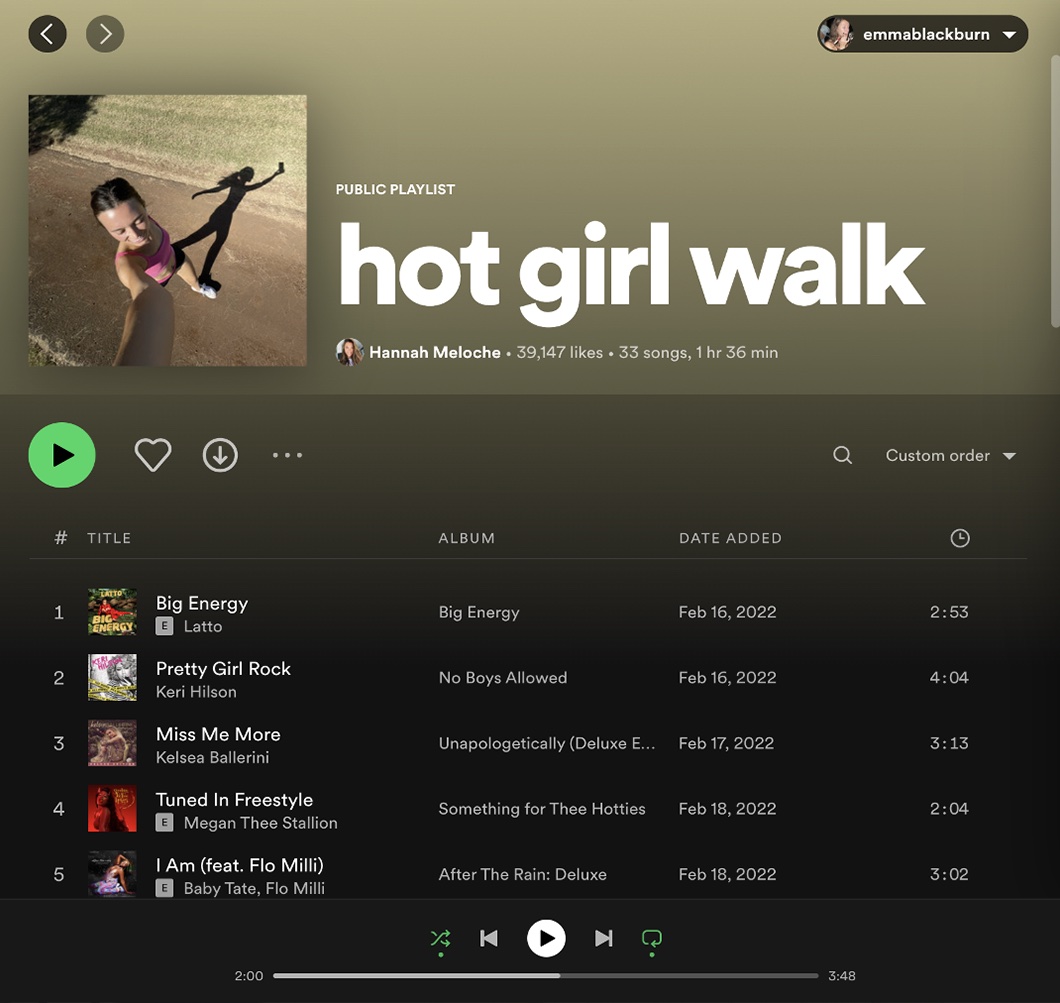 The impact on the wellness industry and how it can be used by brands
Brands have seen success embracing the Hot Girl Walk mentality years before the term was coined: Outdoor Voices leaned into the laid back nature of exercising for yourself, and Glossier championed the idea that products should elevate your natural look rather than try and change it entirely. In the same way that the Instagram Photo Dump has liberated people to post whatever they want and romanticize the boring aspects of their life, the Hot Girl Walk has provided people freedom in their personal fitness journeys and an easy way to improve their self image.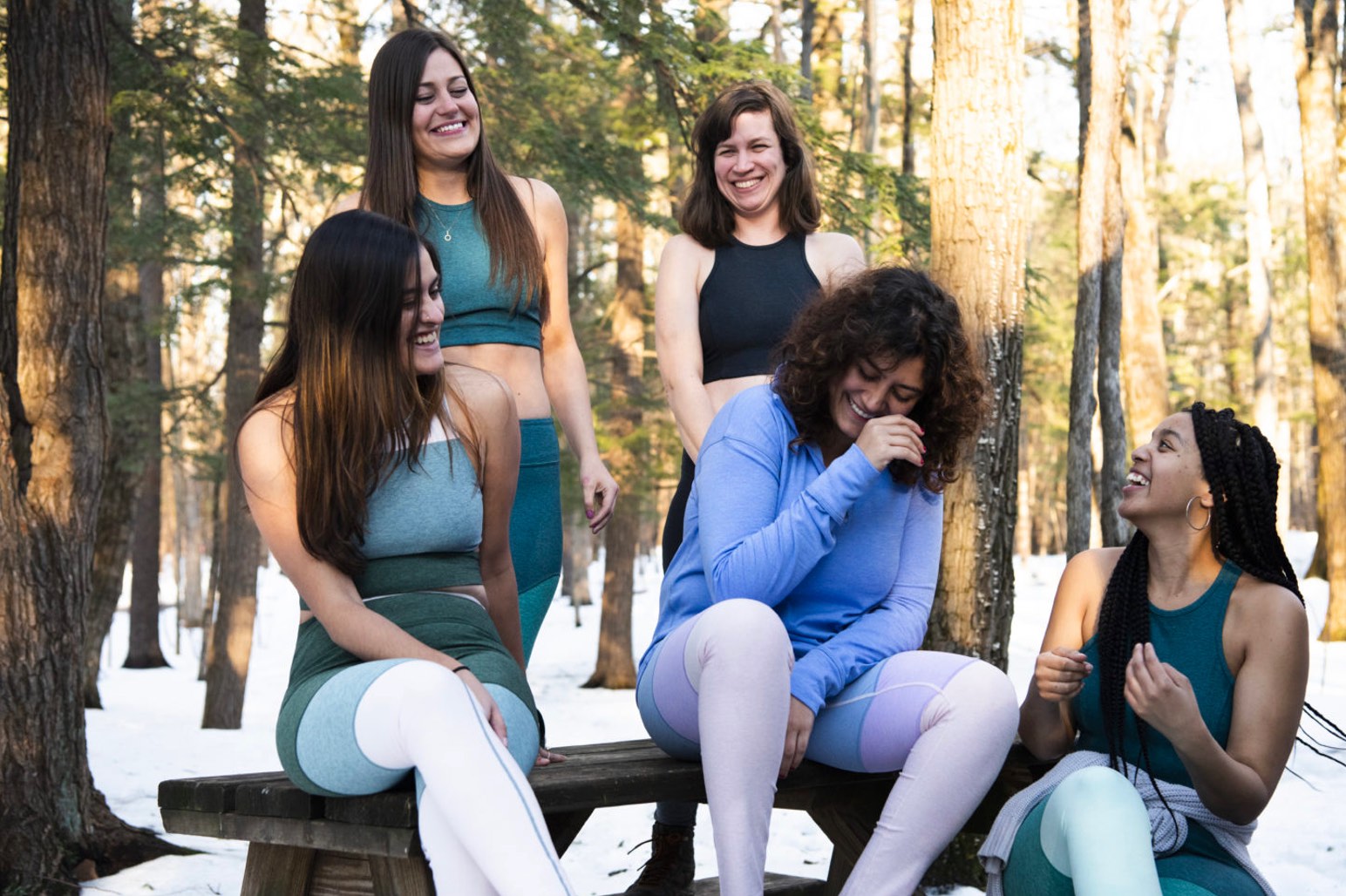 Hot Girl Walks are appealing to a generation of consumers who value individuality and things that fit their lifestyle, rather than a one size fits all. In an era where everything feels over-edited and unattainable through social media, the Hot Girl Walk is a breath of fresh air. The mindset of the Hot Girl Walk – doing something easy and fun for your physical and mental health – is resonating with current consumers, and brands that embrace this independent and free-form mindset will see success.