As human beings, we have a psychological need to feel safe, respected and wanted. As such, humans naturally form communities and social relationships based on our values and beliefs. While communities used to be based on our physical proximity, mass media and the internet has facilitated the growth of digital communities across borders. As social media grew and fans connected with each other online more and more, these communities started forming quickly. This is how the modern day fandom exploded in popularity.
What is Fandom?
Fandoms are groups of extremely dedicated fans; fans who are passionately committed (to almost anything really!) and banded by a strong sense of camaraderie, a dedication to expertise, and creativity. Many fandoms have adopted names: Travis Scott fans are known as Ragers, followers of Justin Beiber dub themselves Beliebers, and viewers of The Bachelor call themselves Bachelor Nation. Although many fandoms center around pop culture, there are also many brands that have die-hard aficionados, like Apple and Tesla. Whatever you may be interested in, there is a group out there for you: from Facebook Trader Joe's Fans to Orchid Growers on Reddit.
The strength of the fandom truly lies within its collective power. Fandoms have been notorious for becoming influential organizers, especially when it comes to their passion. When the NBC show Chuck was at risk of cancellation, fans organized #SaveChuck to keep it from getting cancelled. Because of the massive media coverage and national attention, Chuck came back for a final season.
Fandoms are well aware of the fact that pop culture is a two way street and that they are not passive consumers. Fandoms have not only banded together to influence the content they consume, but they have also used their power to make real change. A recent example is when BTS decided to donate $1 million dollars to the Black Lives Matter organization in light of George Floyd's death. Within 25 hours of campaigning on social media under the hashtag #MatchAMillion, BTS fandom, 'the ARMY', collectively matched the donation.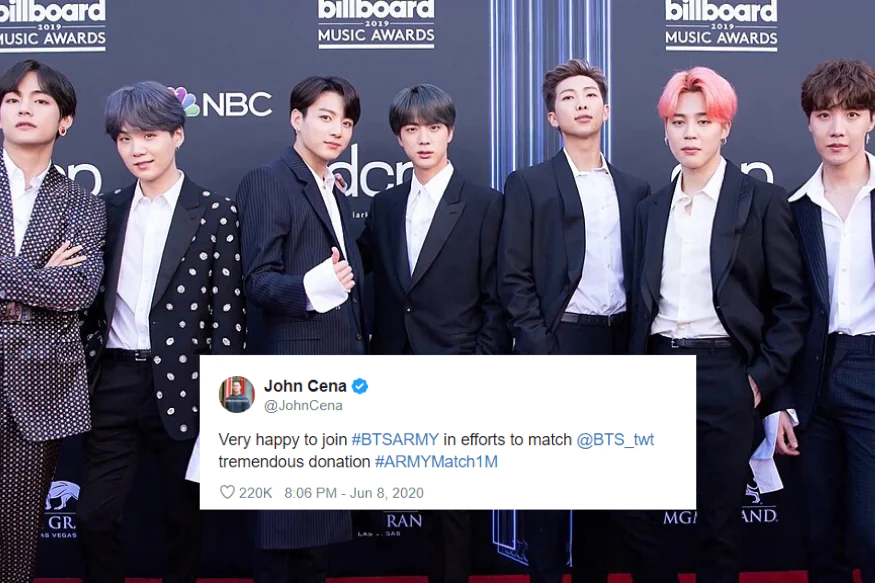 How have Fandoms affected brand marketing?
While all brands have loyal consumers, fans go above and beyond the traditional loyalist. Let's take the Marvel Cinematic Universe, one of the most popular fandoms, as an example. Whereas a classic loyal consumer may go watch a new movie when it comes out, a fan would go see the movie multiple times, tweet about it, buy it on streaming platforms, and continue to engage with other fans online about the movie long after it leaves theaters. The fan is important because not only do they buy, but they are actively creating organic marketing for your brand: authentically expanding your audience much more than a traditional loyal consumer. As more and more marketing comes from social media or other earned channels, fans are central to the success of most modern businesses. As a brand, you need to be creating and cultivating a fanbase in order to unlock this power.
How should brands approach Fandoms?
Brands often think that it is solely their product or service that can breed fandoms. However, businesses need to think about what comes after they create the product. How can they build continual touch points with fans and what additional experiences can they provide so fans continue to stay engaged?
Understand
It's critical for brands to understand their particular fandom in order to engage with them authentically. Brands should go to where fandoms connect with one another and immerse themselves in fandom spaces on social media like Reddit, Twitter, YouTube, Instagram and fandom-specific places (e.g. Discord for gamers). It is important to keep in mind that these platforms are not the same and fans interact with each other differently depending on the platform.
In order to better appeal to fandoms, Brands need to learn certain unspoken rules, acronyms, and memes that are commonly used within the fandom. Analyze these spaces and seek to understand where fans are congregating, what they're saying and how they're saying it. Use those insights to drive future conversations and marketing towards fandoms. Fandoms are keen on authenticity and if they know that you are not in tune with their community, they will call you out for it. You must never take your fandom for granted, for even your biggest fans could turn on you at any time.
Engage
It seems obvious, but brands need to pay special attention to engaging with fandoms. The more you communicate with and value your customers, the more they'll reciprocate that positivity. Whereas normal promotional marketing may be enough for the average consumer, fandoms need more to stay engaged. Fandoms need immersive experiences to further enrich their typically digital communities and deepen their passion for the brand. Brands should take a cue from events like ComicCon, which welcomes fans and anyone interested to come and experience their shared love for Comics. These are experiences that not only allow fans to live in and intensify their fandom, but also find community and camaraderie.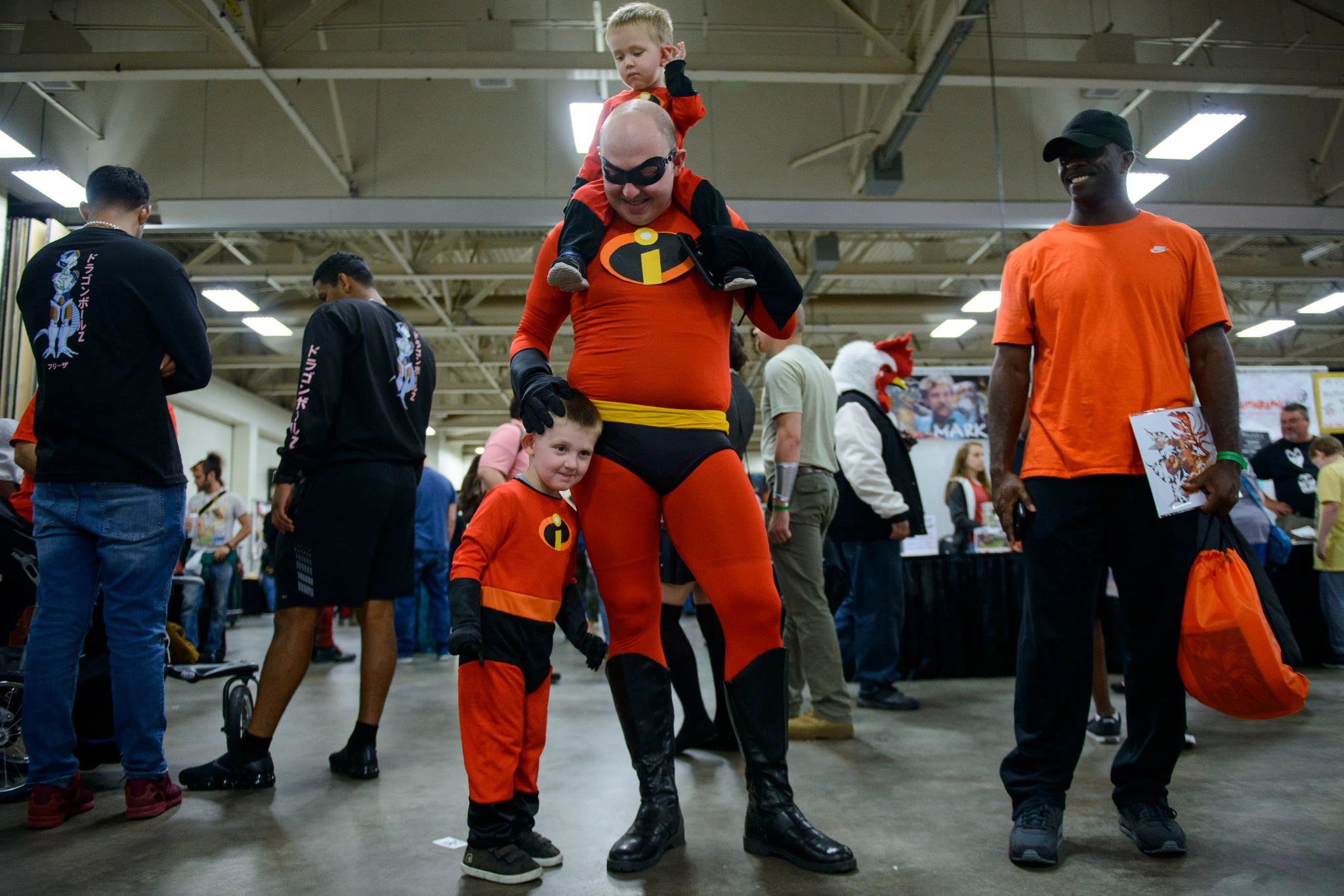 Embrace
Fandoms are breeding grounds for new creativity. You can think of fandoms as a very welcoming micro-universe for all who have the same interests. Out of this passion and welcoming space, fandoms nurture a safe space to create art, cosplay, podcasts, songs, short stories, poems, videos, and more. Through these works, fandoms often express values and sentiments that are very different from what the mass-market can offer. They challenge norms within mass media and push brands to think about things they never thought to offer. Brands should embrace this type of creativity and listen to what fandoms are saying and the ideas they have. These are ideas that push the label on innovation and creativity.
Conclusion
At its core, fandom is so appealing to people because it meets so many innate human needs: entertainment, community, connection, creativity and collaboration--whether that is a community of Reddit memers, Twitter friends, or cosplaying at live events. This holds true for fandoms across genres. In order to truly connect with fans, businesses must understand how fandoms bring people together, what keeps them together, and how they can yield that community to further build their brand.