In the eighth grade, we held a graduation ceremony to commence our rise from middle school to the god-forsaken high school era. It was tradition to dress up and show off your best style: snazzy dress, fresh kicks, best hairstyle. All we could talk about for weeks was what shoes we were going to wear. One day, the suggestion of pink converse with the dress came up and a debate broke out. Who suggested converse with the dress first? Who had started the trend?
Everyone, not just eighth-grade girls, wants to be a trendsetter. It is valued to be the first to do something, and to make it cool and desirable. Not just in fashion, but all cultural categories. There is a seemingly unspoken wish to define oneself based on individualistic taste and style.
Cool is cutthroat
Our culture perpetuates a cycle of what's hot and what's not. From award shows to pop culture podcasts, movie reviews to Instagram influencers who are paid to tell us what to buy. Hot button consumerism is the nature of our culture. Be yourself but don't actually be yourself because if that's too much like someone else then you are just following the pack. Don't stray too far from the norm because then you are classified as weird.
Defining cheugy
According to the New York Times, cheugy (pronounced chew-gee) can be used, broadly, to describe someone who is out of date or trying too hard. The term cheugy is often associated with the "gaslight, gatekeep, girl boss" (another nod to TikTok trending terminology) sect of Millennial women. Side parts, skinny jeans, live laugh love and wine o'clock, or in simpler terms "the millennial girl boss aesthetic", that's cheugy. Unfiltered, carefully curated effortless Instagram posts, wide-leg jeans and iced oat milk lattes or "trendy, not cheugy", is how Gen Z defines their own aesthetic.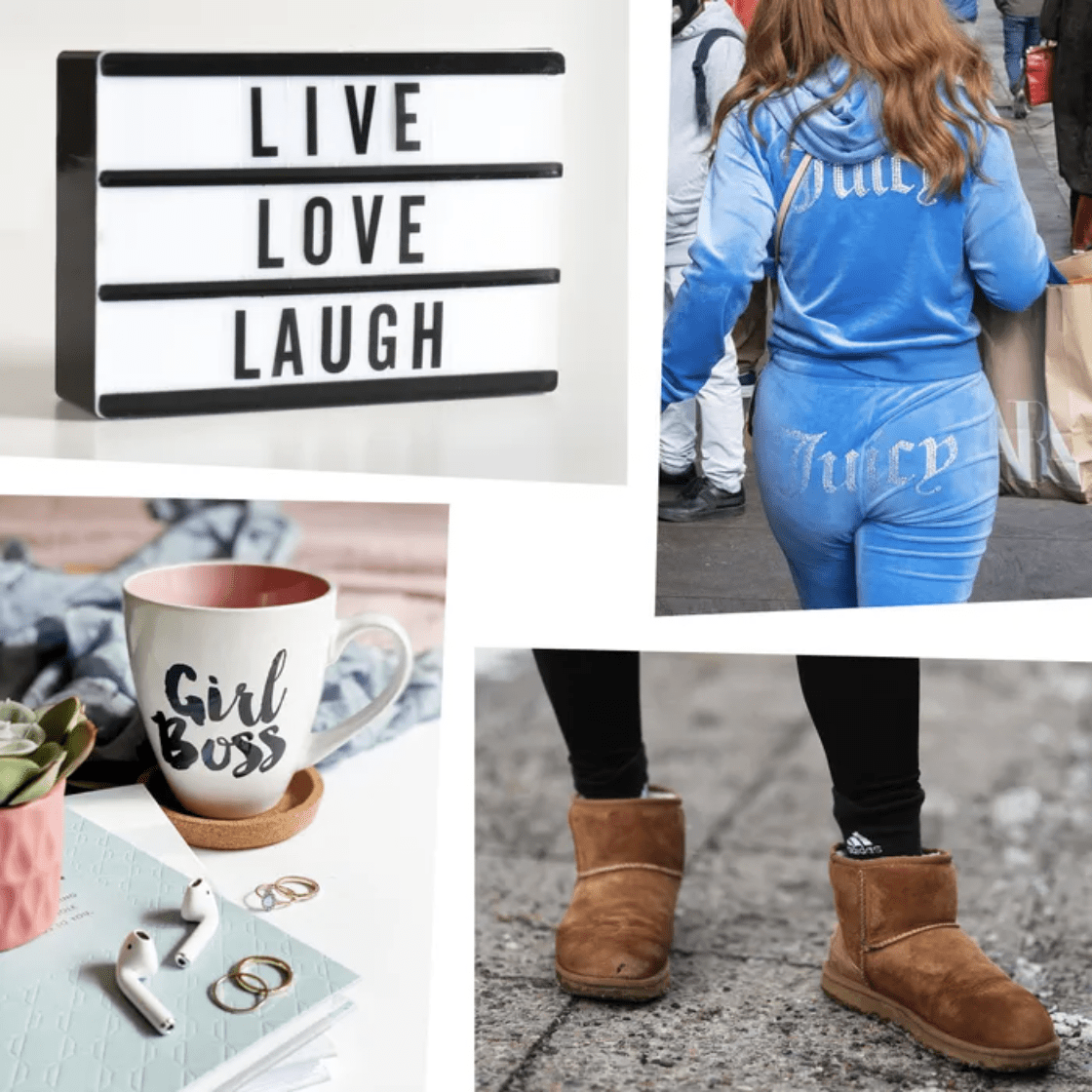 Each grouping is simply the latest in a long line of niche, categorial identifiers being used to further perpetuate separation between two ultimately very similar generations. This is where the term cheugy comes into relevance in modern vernacular. Gen Z specifically seems to fear being "basic" and/or out of touch with what's trending in culture. Thanks to the hyper-speed popularization techniques of TikTok, cheugy has been coined as a way to group out-of-touch trends or styles.
TikTok's role in all of this
For Gen Z, most current trends concerning fashion, lifestyle, comedy and even language use can be credited to TikTok. The word cheugy is no different. At the beginning of 2020, the Millennial women vs Gen Z women face-off began on the platform. Cheugy was used to question the taste and style of Millennials, and Millennials defended their beloved taste with a fearless vengeance.
Where does this comical yet somewhat truly vengeful face-off originate societally? There is often a separation between generations and debate over how to stay relevant and keep up with the times. The use of social media, and the explosion of TikTok, has only further pushed this concept into culture. It has continued to develop – the latest argument being over the classification of cheuginess.
The heart of cheugy
Delving deeper it is likely this territorial fight stems from insecurity in both groups. People do not like change or being told they are phasing out of relevance and this is exactly what is occurring. While cheuginess and the debate over whether hair should be worn in a middle part or side part and if jeans should be baggy or straight feels insignificant, it speaks to a larger idea of embracing change, cohabitating with people who may not be like yourself and embracing the allure of human difference.
What does this mean for brands?
Address the elephant in the room. Relatability and transparency never go unnoticed. Brands should do their best to speak to both generations to avoid either group feeling alienated and instead embraced. Depending on their target audience's and age range brands should work to incorporate influencers from each group who have an authentic and committed following. Lastly, you can use trending terms, (like cheugy or girlboss) in advertising, but do it authentically. It never hurts to call on the insight of people from each generation to make sure terms and references are being used… correctly.
Sources