How Brands Can Craft a Successful Social
Strategy for TikTok
By Alexandria Johnson — April 2021
Brands have a space on TikTok, but their roles on this platform are markedly different than on other platforms. TikTok constantly reminds brands not to create ads, but to create TikToks. When it says "make TikToks," the platform is referring to making content that feels more personal, relatable, or inspiring, and less like an ad. The key to creating a successful brand social strategy on this platform is a combination of timeliness and the ability to embrace some of the unpolished, real, and raw ways that creators and audiences show up.
Entertainment or social media?
TikTok operates as an entertainment platform, not a social media platform. It connects creators and audiences by interests instead of by real-life social networks. The app doesn't scrub your contacts or other connections, but instead, uses an algorithm to respond to your interests with undiscovered content that is #ForYou. This takes the cap off of discovery and allows brands to create content that reaches audiences that are excited to engage. Brands should craft their content to fit within the entertainment style of TikTok.
How brands find their home on TikTok
Brands benefit by finding what part of TikTok they fit into when it comes to the many niche interests, fandoms, and life-hack corners of the app. Do you have a scrappy social media manager or know a popular creator that could be the face of the brand on social? Should your brand be tapping into DIY or enthusiast niches?
For example, on the popular #cleantok tag, creators share the best tips for cleaning as well as oddly satisfying before and after dirty-to-clean transformations. It's worth it for a cleaning supply brand's social strategy team to explore whether or not content around their most popular and effective product has a place in this community.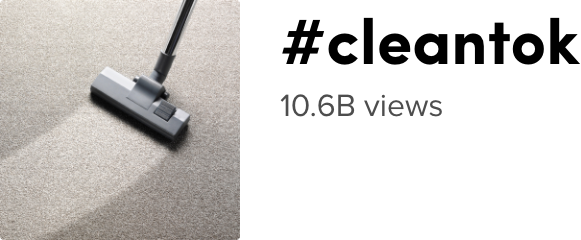 Another popular tag is #TikTokMadeMeBuyIt, where creators list products they are currently obsessing over. For brands with a product that increases the comfort of home life while many of us are still working, teaching, exercising and dining at home, it may be worthwhile to aim to be one of the items on those lists. Brands can insert themselves into these lineups by using the hashtag and creating content that demonstrates the product's convenience to inspire a purchase.
Brands that have done it right
Some stand out brands on the platform include Chipotle, Marc Jacobs and Arby's.
Chipotle not only has a habit of sharing TikToks from creators and brand loyalists, but it has also employed hashtag activations with its #ChipotleRoyalty challenge. The challenge called for creators to battle it out over why their custom Chipotle order was superior. The hashtag currently has 78M views.


Marc Jacobs had great success with TikTok for the launch of its new fragrance, "Perfect." It partnered with creator Rickey Thompson, who used a custom sound and invited TikTokers to use the duet feature and tag content with #PerfectAsIAm. Entries included people reacting to his motivating and high energy personality that many have grown to know and love. The more duets, the more exposure for the launch. The hashtag currently has 10.2B views.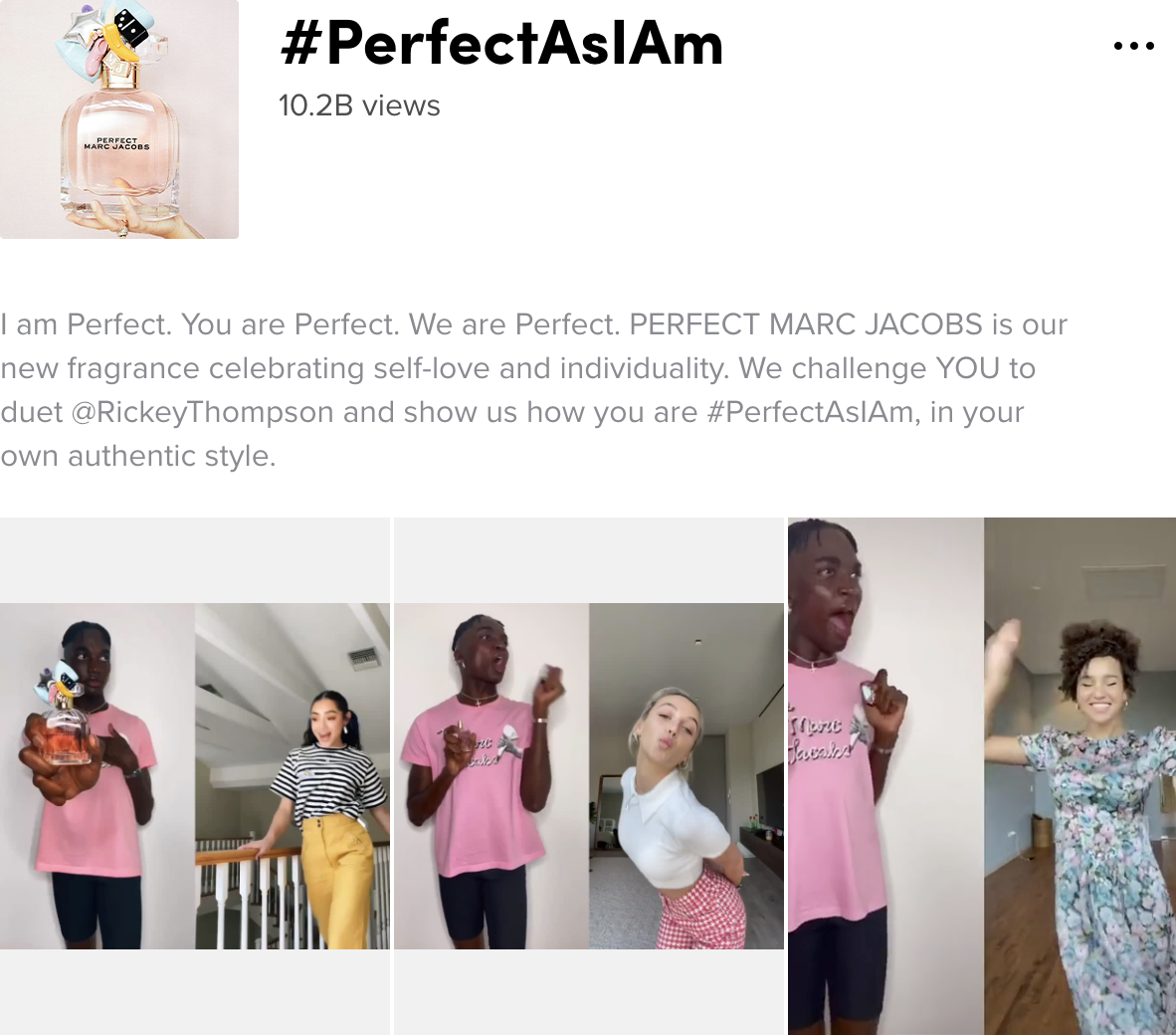 When someone stole a display from an Arby's location and sold it as a flatscreen TV, Arby's got creative and documented an entire saga on TikTok. The unsuspecting television buyer made a TikTok, and Arby's responded and negotiated how to get the sign back. This humor and fast-acting social strategy paid off -- the six videos Arby's made on its account raked in over 1M views. The TikTok creator's original video has over 3.6M views.
Go forth and TikTok!
Is your brand ready to get on TikTok now? Here are seven quick tips for thinking through your brand's strategy:
Find a home within niche interests and communities
Participate in and generate challenges that make sense for your brand
Demonstrate your products placed in the life of audiences
Use great hashtag strategy to get discovered by engaged audiences
Don't just drop in content from other platforms – master in-app features and tools
Choose great sounds that are trending and/or clever and useful
And most importantly… take off your cool and lean into the creator and influencer community
Adopting these strategies and habits are key to navigating how to get brands to connect meaningfully with audiences on this platform. Building such connections leads to simplified and shortened funnels as well as growing brand excitement and loyalty.