Five things to know about how consumers are returning
to domestic vacations
By David Morrissey — May 2021
According to the latest CDC data at the time of publishing this piece, 47% of Americans have received at least one dose of a COVID-19 vaccination and 36% of Americans are now fully vaccinated.1 For many of us, that means more willingness to accept the risks of vacation travel and to make up for lost trips planned for 2020 or 2021.
To get a better sense of who is most willing to travel for leisure, when, where, and why, Camp + King fielded a proprietary study in April. Because many U.S. destinations or travel and hospitality brands are very dependent on international travelers, our study also included respondents from Canada, the United Kingdom, and Australia. We chose these countries because they allowed us to avoid any language barriers or translation issues, but still gave us a view into international travelers' perspectives from several global regions.
Here are five quick consumer takeaways for brands to be considerate of now:
1.

There's more pent-up demand to travel than at any other point during

the pandemic

Most consumers are currently seeking inspiration and ideas, or actively are planning their next vacation2—this is true even amongst those who may still be months away from feeling comfortable traveling. In fact, there's more excitement to travel this spring than there has been at any point since the pandemic started, including last summer, when cabin fever first became a reality.3
When do you plan to take your first true vacation in a post-COVID world? (U.S. consumers)

What we found is that, in general, U.S. travelers will return to vacationing sooner than international travelers, presumably because of later access to vaccinations in other countries.4 However, in our research, we found that most (59%) Americans are not immediately ready to vacation within the next three months either, and nearly a third are actually waiting until 2022 to vacation.4
We also evaluated several different travel audiences. We found that Mature travelers—or those 55 years or older—are the first audience to return to vacation travel,4 presumably because they are the most likely audience to be fully vaccinated. However, they're the least willing audience to visit large cities4—making Mature travelers a more immediate, but less lucrative consumer target for travel and hospitality brands.
Conversely, BIPOC travelers may be an important consumer target for these brands, as they're more likely to return to vacationing sooner than white travelers and more comfortable visiting cities. Nearly three-quarters of BIPOC travelers plan to take their first vacation post-COVID by the end of 2021, compared to just 64% of white travelers.4
2.

There's an opportunity to convert would-be international travelers in

2021 + 2022

In a typical year, Americans take some 19MM trips abroad.2 With restrictions still in place limiting U.S. travelers in many countries, and trepidation that many international destinations still face public health crises, many of those would-be international travelers will redirect their vacation planning efforts to U.S. destinations.
3.

For many travelers, there's a common motivation with their

next vacation

Perhaps it's no surprise, but when asked what they're looking to get out of their next vacation in a post-COVID environment, the majority (56%) of respondents said they're looking to recharge.4

But it's important to remember that different people have different motivations for their travel. Mature and white travelers were the most likely audiences to be seeking a recharge in their next vacation, while BIPOC and LGBTQ+ travelers are more diverse in their vacation motivations.4 In fact, LGBTQ+ travelers are the most likely consumers to be seeking both excitement and exhilaration or opportunities to immerse themselves in new cultures in their first post-COVID vacation.4
4.

There's growing willingness to return to cities—but the level varies greatly among

traveler audiences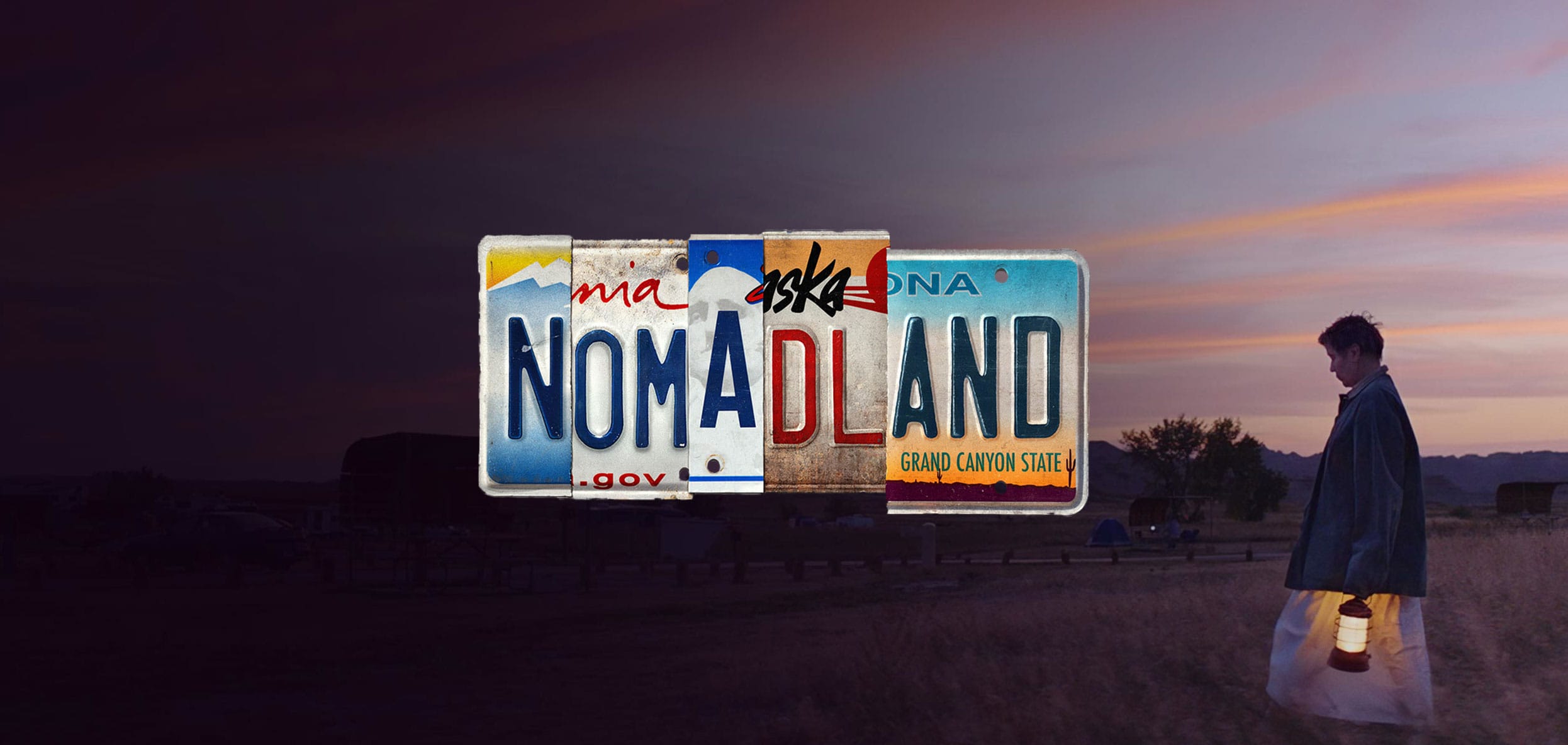 Over recent months, road trips became the new norm and sales of RVs and motorcycles surged. People welcomed the change, as road-tripping allowed for some sort of regional travel with one's pod and got us out of the confines of our homes. For many, this trend wasn't about taking a single trip, but represented a major shift in lifestyle. Hell, Nomadland, a quiet film that celebrated the solitude and remoteness of life on the road, won best picture this year.
The effect of this trend is that remote or rural travel destinations have fared much better in economic recovery than urban destinations.2 This shift to remote and rural destinations makes sense given people's desire to avoid crowds, not to mention the common motivation to recharge. But for many destination and travel brands, it's imperative that people return to cities, where most travel services live—like hotel rooms, restaurants, airports, and car rental services.
With that in mind, we took a closer look at current perceptions of urban travel. We asked respondents, "During your next vacation, how willing are you to spend more time traveling and staying in a large city?" and gave them the following response options:
Very willing—Urban travel is important to me and I plan to spend multiple nights in a city
Willing—I'm open to using a city as a gateway for my travel to fly into/out of and potentially to stay a night or two
Not at all willing—I'm not ready to visit a city yet and will not consider lodging options in a large city
Overall, we were pleased to see that people appear to be much more willing to visit and stay in U.S. cities on their next vacation. However, again, there are big differences in that level of willingness among different traveler audiences.
Willing or very willing to travel and stay in a large city

5.

Perceptions of destination readiness vary greatly—and it (partly) comes down

to politics

Following one of the most politically divisive periods in our country's history, we believe that an individual's political perceptions greatly affect vacation destination choice. At Camp + King, we love our home state of California. Our new office on Crissy Field literally sits in the shadow of the Golden Gate Bridge, one of California's top tourist attractions. But we recognize that the brand of California has been adversely affected on the national stage by everything from very real crises, like wildfires and homelessness, to political grandstanding, like the petition to recall Governor Newsom. All of these things have legitimate impact on people's vacation choices.

To unpack that, we were interested to see how views toward the COVID vaccination affected travel perceptions. In our study, 20% of U.S. respondents said that they do not intend to get vaccinated. (For reference, this is fairly well aligned to a recent NPR/Marist poll that found that 25% of Americans don't intend to get vaccinated.5) We asked respondents if they were considering California as a possible destination for their next vacation. Of all travelers, 44% said yes, they were considering vacationing in California. Interestingly, among those travelers who do not intend to get vaccinated that number dropped 15 points to just 29%.
Hypothesis:

Political perceptions affect vacation destination choice
"Are you considering California as a potential travel destination for your next vacation?"

We also believe that national media coverage about a destination, combined with its approach to COVID response affects people's views as to whether or not that destination is ready to accept travelers. For instance, as of April, only about one-quarter of U.S. consumers believed that California was ready to receive their visits as a destination.2 In other words, most Americans assumed California isn't "open," whereas 40% of U.S. consumers believed that Florida was visitor-ready.2
Looking back, California took a more cautious approach to its pandemic response, while Florida took a more laissez faire approach, limiting restrictions that could hinder economic opportunity. Recently, Florida welcomed NFL fans for the Super Bowl, Daytona Bike Week motorcyclists, and college spring breakers, and—for better or worse—these depictions portrayed in national news media reinforced a perception of destination readiness for the state of Florida.
Those perceptions have real business impact: by the end of 2020, Florida recovered 70% of its domestic airlift (the number of domestic passengers flying into the state) from pre-COVID levels, while California had recovered only 49% of its domestic airlift.2 So, it's important for travel and hospitality brands to counter any perception that a destination isn't ready for visitors.
What this all means for brands—immediate top-of-mind relevance
is critical
Even if most U.S. consumers don't feel comfortable vacationing in the next three months, the majority are actively planning or seeking inspiration for their next trip now. Like, right now! And with a backlog of vacation days and a desire to tackle more activities or visit more places than they can pursue in a single vacation, the planning they're doing now will ultimately influence their travel decisions for years to come.
CDC, COVID-19 Vaccinations in the United States, data accessed 5.11.2021
Visit California, Marketing Strategic Framework FY20-22, 2.17.2021
Visit California, COVID-19 Research Dashboard Report, March 2021
Camp + King, Travel Attitudes + California Tourism Perceptions Study, 4.27.2021
NPR; Vaccine Refusal May Put Herd Immunity At Risk, Researchers Warn; 4.7.2021